Find Your Reason to Quit
There are probably a few people telling you why you should quit nicotine, and we understand that's not always helpful. People who find their own reasons tend to be more successful at quitting for good. We're here to help you find your reason.
One good way to get started is by thinking about what you'll gain from quitting. Check out the examples below, and then think of your own. Pro tip: write them down to keep yourself motivated!
Common Reasons to Quit
Improved health for you and your family
More energy
Extra money
Food tastes better
[Your reason here]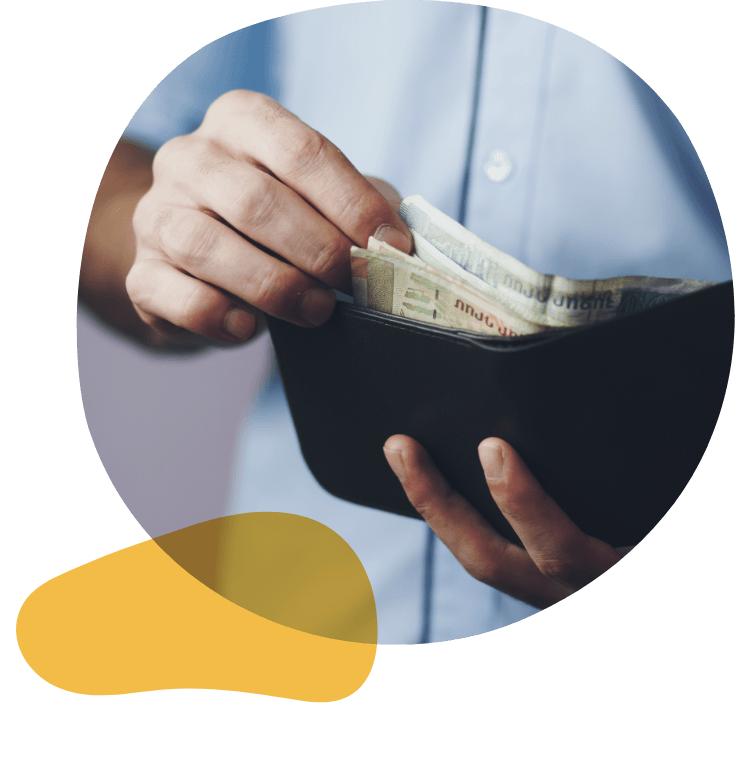 Cha-ching! Quitting Keeps Cash in Your Wallet
Saving money is a big reason many people decide to quit. How much would you actually save if you quit? Use our savings calculator to find out.
Benefits Start Minutes
After You Quit
Changes start happening in your body minutes after you start quitting. Click through the timeline to learn about the benefits you'll feel throughout your quit.
Blood pressure drops and pulse slows
Hands and feet feel warmer
Carbon monoxide level in blood returns to normal
Blood oxygen level goes back up to normal (without lung disease)
Odds of a heart attack go down
Senses of smell and taste improve
Nerve endings start regrowing
Circulation and lung function improves
Walking becomes easier
Coughing, sinus congestion, tiredness and shortness of breath goes down
Risk of coronary heart disease decreases to half that of smokers
From five to 15 years after quitting, stroke risk is the same as people who never smoked
Risk of cancer drops to half that of smokers
Odds of developing ulcers goes down
Risk of coronary heart disease becomes the same as people who have never smoked
Risk of death is the same as people who have never smoked
How to Make a Quit Plan
Making a plan helps you get ready before and during your quit. With a plan, you'll already have ideas about how to overcome challenges you may face during your quit.
Pick a quit date—it's like making a promise to yourself.
Think about what types of support you may need. Tell your family and friends that you're planning to quit and ask them for their support.
Think about situations that make you want to use nicotine and ask yourself how you can replace or avoid them. When you get the urge to smoke, do something else. The craving will pass.
Double your chances of quitting by talking to a coach and trying patches, gum or lozenges at the same time.
Ready to Get Started?
Sign Up
Or call: 1-800-QUIT-NOW (784-8669) Or teens/young adults can text "Start" to: 36072*